Advanced Algebra Applications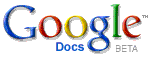 Mathematics in Movies

Ed Kepplman's page (most recent Thinkdown found here)

Math Puzzles (warmups)



Helpful Mathematics Links


WolframAlpha is a knowledge computation engine. That is a nice way to say it will blow your socks off with what it can do.

The best online graphic calculator I have found (apart from Wolfram Alpha) is the DESMOS Calculator.

Also, if you need a scientific online calculator that will do everythign INCLUDING matrices, the WEB2.0CALC will work terrifically.



If you need help on a topic, start here first. Odd name, terrific help for any algebra topics. Step by step instruc-tions and additional problems to try. Very helpful site.



More help for algebra topics. Not as many problems, but good explanations.



This site has calculators in addition to tutorials.



A free Graphing calculator that will do everything but matrices. Easy to use and learn, and worth the price!

Online Matrix Calculator
This online calculator has the ability to do all you need. Look in the lower right side for multiplication and solving systems.

FREE or CHEAP Calculators for your phone
A graphing calculator for your iPhone for only $1.99? Yup, you can get it here.
If you have an Android phone, you can get several for FREE!
The one I recommend most, because it is the one you are most familiar with is Supware's Andy-83. It is a full functioning TI-83 on your phone!
Some other free calculators: